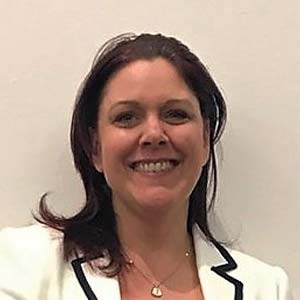 Katharine Barnard-Kelly, PhD, CPsychol, AFBPsS
Professor of Health Psychology, Bournemouth University Poole, UK
Director Health Research Limited, Portsmouth, UK
Katharine Barnard-Kelly, Professor of Health Psychology, specializes in the psychosocial impact and management of illness and long-term conditions. Her longstanding research career spans models of healthcare, process evaluation, quality of life, psychosocial impact, psychological burden and their relationship with biomedical outcomes. Recently, Katharine and her team were awarded FDA MDDT qualification for development of the INSPIRE psychosocial measures, the first such accolade for diabetes. Katharine established and Chairs the FDA RESCUE Global Collaborative Community to reduce incidents of self-injury and suicide by people with diabetes.
She sits on the editorial boards of several high impact international journals and research advisory boards and has published over 250 scientific articles.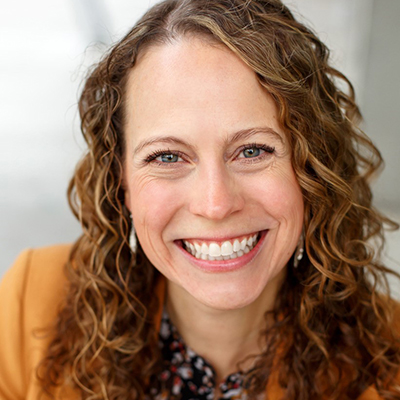 Alanna Chambers, RD, CDE
Independent Insulin Pump Trainer & Diabetes Educator
Alanna Chambers is a Registered Dietitian and Certified Diabetes Educator from Kelowna, BC who brings passion to her work in the type 1 diabetes space. She is currently focusing her time on community insulin pump and sensor trainings, while also working casually at the Central Okanagan Diabetes Centre. She has been enjoying tackling the 'ins-and-outs' of the latest technology advances in diabetes. Previously, she spent nearly 10 years working in the insulin pump industry and also enjoyed volunteer work at Diabetes Summer Camps, and being on staff with numerous Children with Diabetes conferences. She enjoys blending her professional and personal experiences in type 1 diabetes to try to make a difference. She has 3 young girls who keep her on her toes at home!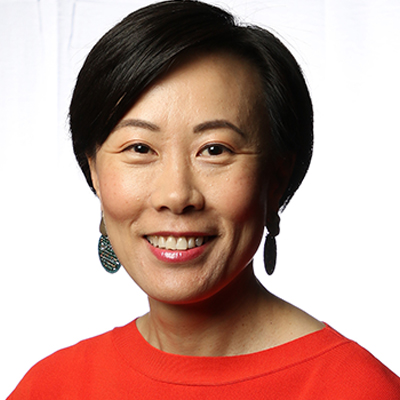 Alice Cheng, MD, FRCPC
Endocrinologist
Trillium Health Partners & Unity Health Toronto, ON
Associate Professor, University of Toronto

Dr. Cheng is an Endocrinologist at Trillium Health Partners and Unity Health Toronto and an Associate Professor at the University of Toronto. She has been involved with the development of the Diabetes Canada clinical practice guidelines since 2003 and served as Chair for the 2013 version. She is immediate Past-Chair of the Professional Section of Diabetes Canada and is serving as Chair of the Scientific Planning Committee for the 2023 and 2024 American Diabetes Association annual scientific meetings. In addition, she is an Associate Editor for Diabetes Care and co-host of the podcast series "Diabetes Care On Air". In recognition of her contribution to the diabetes community, she has received the national Charles H. Best Award and the Gerald S. Wong Service Award from Diabetes Canada. She is also the creator of The Med Ed Pledge – an initiative to increase Diversity & Inclusion in continuing medical education (www.theMedEdPledge.com) along with CMEX – a searchable database of health care professionals interested in contributing to medical education.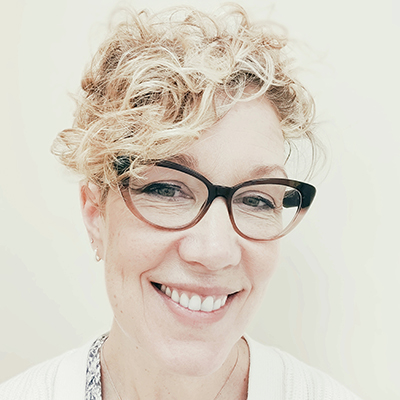 Joanne Gibson, RD, CDE
Registered Dietitian
Pediatric Diabetes Program, McMaster Children's Hospital, Hamilton, ON
Joanne is a registered dietitian at McMaster Children's Hospital and works as a member of the Pediatric Diabetes Team providing education and care to children living with Type 1 and Type 2 diabetes and their families.
She is a certified insulin pump trainer and is involved in the rewarding work of supporting youth and families struggling with diabetes management through McMaster's "Back on Track" program. During her over 20 years as a certified diabetes educator, she has developed a passion for helping improve patients' lives through effective use of diabetes technology.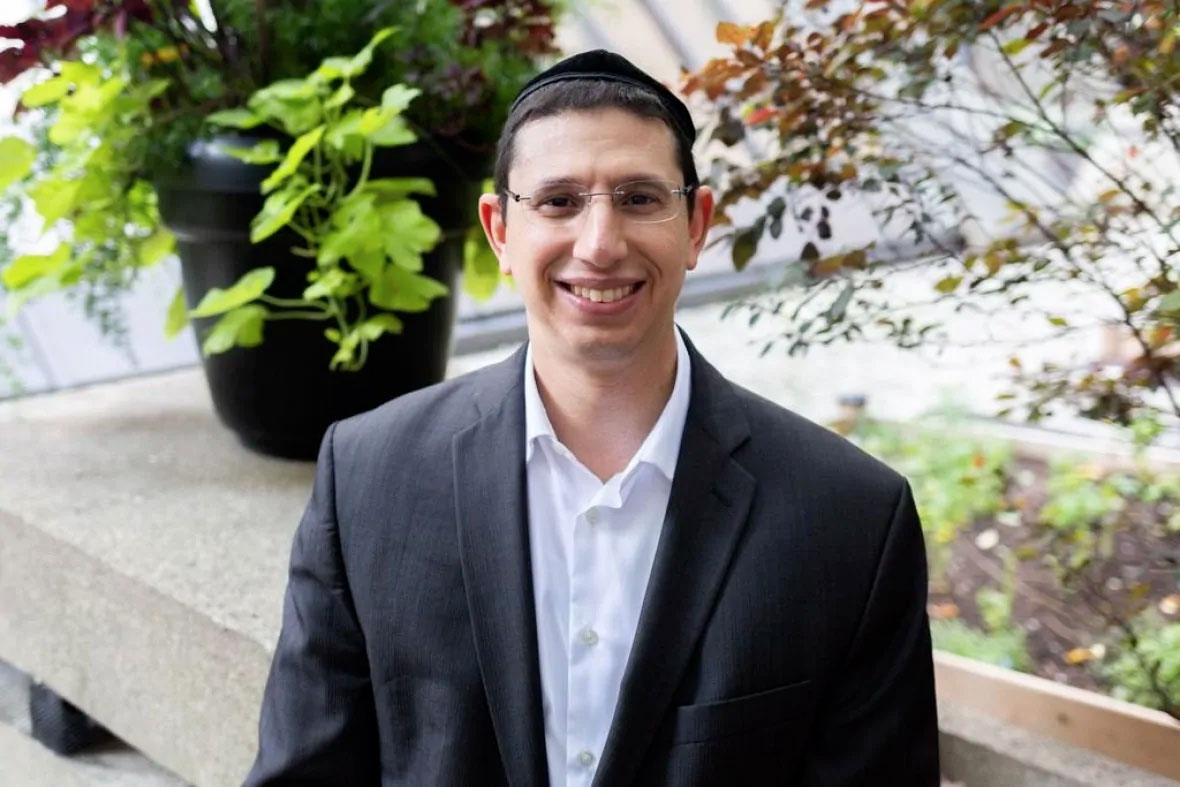 Jeremy Gilbert, MD, FRCPC
Endocrinoligist
Sunnybrook Health Sciences Centre, Toronto, ON
Associate Professor, University of Toronto
Dr. Jeremy Gilbert is an endocrinologist at Sunnybrook Health Sciences Center. He completed his medical degree, internal medicine training, and endocrinology residency at the University of Toronto. He currently holds a position as an associate professor at the University of Toronto and was the former Program Director for Adult Endocrinology and Metabolism.
Dr. Gilbert is very involved with the Diabetes Canada Guidelines. He authored chapters in both the 2013 and 2018 Guidelines, was a member of the steering committee in 2018 and 2022, and is currently the national lead for dissemination and implementation for the Guidelines. He is on the executive and is a national editor for the Canadian Journal of Diabetes, and is the endocrinology section chair at the Royal College of Physicians and Surgeons of Canada. Dr. Gilbert is a passionate teacher with academic interests in undergraduate, postgraduate, and continuing medical education in diabetes and endocrinology.
He has received numerous awards for outstanding teaching including the 2021 Canadian Society of Endocrinology and Metabolism's Harvey Guyda Educator of the Year Award.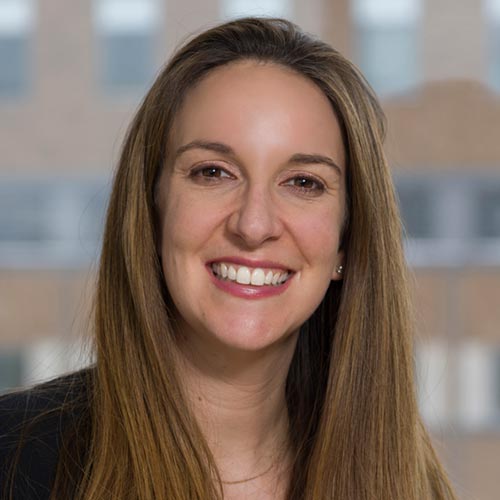 Ilana Halperin, MD, FRCPC
Endocrinologist
Sunnybrook Health Sciences Centre, Toronto, ON
Assistant Professor, University of Toronto
Dr. Ilana Halperin is a full time staff physician and assistant professor in the job description of Clinician in Quality and Innovation at Sunnybrook Hospital and the University of Toronto. She has a large type 1 diabetes practice with a special interest in young adults and pregnant women and has been recognized as a national expert in the integration of diabetes technology into virtual care. She is a strong advocate for the use of advanced technologies to help people living with diabetes decrease the burden of this complex chronic condition.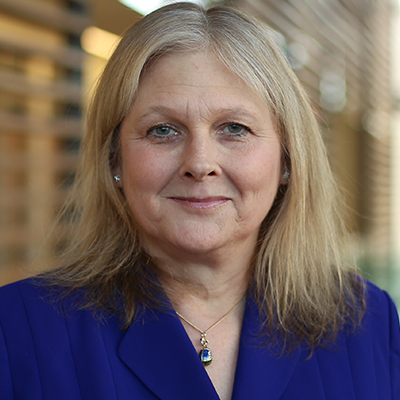 Robyn Houlden, MD, FRCPC
Endocrinologist
Professor and Chair, Division of Endocrinology, Queen's University, Kingston, ON
Dr. Robyn Houlden is Professor and Chair of the Division of Endocrinology at Queen's University, Kingston. She has been an investigator in a number of clinical trials of new therapies for diabetes, and has a research interest in innovative models of diabetes health care delivery. She chaired the 2018 Diabetes Canada Clinical Practice Guidelines.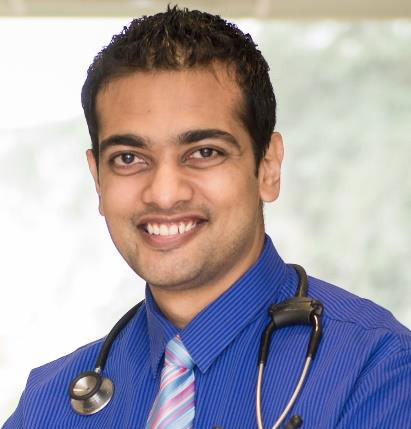 Akshay Jain, MD, FRCPC, FACE, CCD, ECNU, DABOM
Endocrinologist
TLC Diabetes
Endocrinology / University of British Columbia, Surrey, BC
Dr. Akshay Jain is the first Canadian physician to be triple board-certified by the American Boards in Endocrinology, Internal Medicine and Obesity Medicine.
He trained in Internal Medicine at Rochester, NY where he became the only 4-time winner of the prestigious Rochester Academy of Medicine Awards. He completed his Fellowship in Endocrinology at Harbor UCLA/City of Hope in Los Angeles, CA. He is the only non-American physician to win the AACE Rising Star in Endocrinology Award (2022) and to feature on Medscape's list of 25 Top Rising Stars of Medicine (2020). He is the first North American to win the prestigious Etzwiler Diabetes Scholarship at the International Diabetes Center and Mayo Clinic in MN, USA. In 2017, he was awarded the Rising Star of Diabetes Award at the International Symposium on Diabetes.
He is a renowned educator and has spoken at over 900 medical conferences/events across the world till date. His clinical interests include diabetes, obesity, thyroid disorders and osteoporosis. He has active YouTube/Instagram channels dedicated to patient education with thousands of views till date.
He is fluent in 6 languages including English, Hindi, Gujarati, Marathi, Marwari and Urdu. In 2022, he won the Top 25 Canadian Immigrant Award, the Healthcare Achievement Award by Drishti Magazine and was also featured on The Peak's list of Emerging Leaders of Canada – 2023.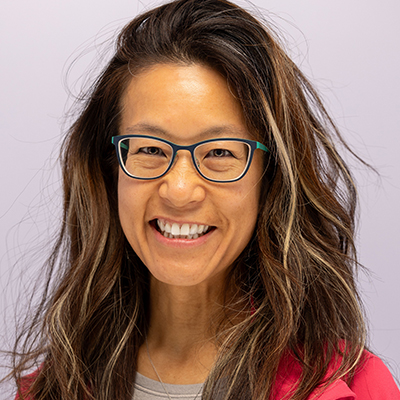 Susie Jin, RPh, CDE CRE
Pharmacist, CDE / Certified Fitter for Compression Stockings
Susie is a pharmacist, Certified Diabetes Educator, Certified Fitter of Compression Therapy and Certified Respiratory Educator. Her professional experience includes supporting chronic disease management in a community pharmacy setting as well as in diabetes education programs and physician offices.
Susie is a chapter author and a member of the Steering Committee for the Dissemination and Implementation Committee of the Diabetes Canada Clinical Practice Guidelines; she has also co-authored Wounds Canada Best Practice Recommendations.
Susie is the 2020 Charles H. Best Award recipient, given to a healthcare professional who has made a significant difference across Canada towards improving the quality of life of individuals living with diabetes; and the 2021 Diabetes Canada Educator of the Year Award.
Susie credits her neighbours with getting her up each morning for a jog which has supported Susie's journey in prevention of type 2 diabetes. Although not fast, she has run 5 out of the 6 World Major Marathons, including: New York, Chicago, Berlin, Tokyo & London.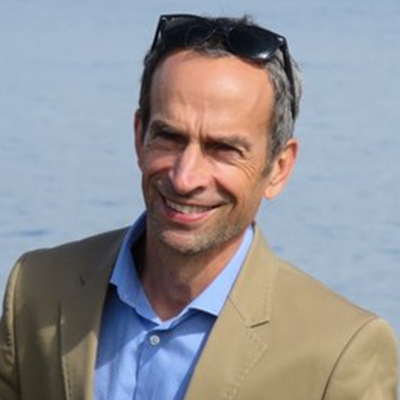 James Morrell, RN, MN, CDE
Diabetes Nurse Educator
Nurse Lead
Diabetes with Island Health, BC
Jim's first practice specialty was in psychiatric/mental health nursing, completing his Masters in Nursing through the University of Victoria in 2008 with his thesis topic on exploring the encounter between the diabetes and schizophrenia.
Jim has been working as a certified diabetes nurse educator in an out-patient clinic since 2002, and his current position includes a new role as Nurse Lead for Diabetes with Island Health where he hopes to contribute to improved practice support environments.
Although recognizing the clinical benefits and appeal of technology for both patients and providers, Jim makes every effort to focus on developing his relationships with patients through reflective communication and genuine engagement – "know who the patients are before determining what they need" – as a way of reaching best patient outcomes.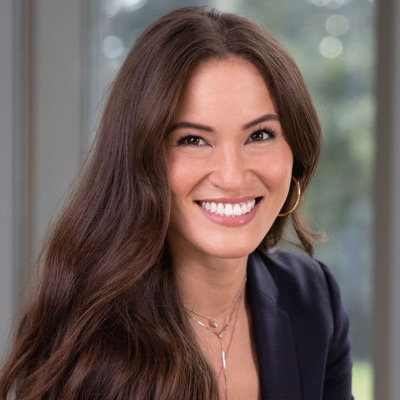 Alexandria Ratzki Leewing, PhD, MSc
Adjunct Professor, Department of Epidemiology and Biostatistics
Scientific Director, Diabetes Alliance Hypoglycemia Research Program, Schulich School of Medicine & Dentistry at Western University, ON
Dr. Alexandria Ratzki-Leewing is an Adjunct Professor in the Department of Epidemiology and Biostatistics, and Scientific Director of the Diabetes Alliance Hypoglycemia Research Program in the Schulich School of Medicine & Dentistry at Western University (Ontario, Canada). Over the last decade, she has led multiple national and international studies on the real-world epidemiology of iatrogenic hypoglycemia. She is a Principal Investigator of the InHypo-DM study, and of the iNPHORM study, America's largest prospective investigation of hypoglycemia risk. Dr. Ratzki-Leewing has published and presented widely, and, in 2023, was awarded a Rising Star by the International Diabetes Center. She is specially known for her ability to educate diverse audiences on topics related to primary care epidemiology.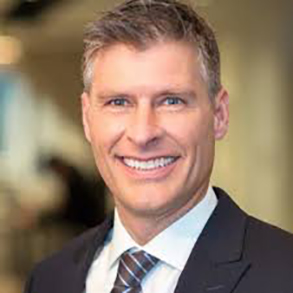 Michael Riddell, PhD
Professor
School of Kinesiology and Health Science Muscle Health Research Centre Faculty of Health, York University, Toronto, ON
Senior Scientist, LMC Diabetes and Manna Research, Toronto, ON
Dr. Michael Riddell is a Professor in the School of Kinesiology and Health Science and Muscle Health Research Centre at York University in Toronto Canada. He is also a Senior Scientist at LMC Diabetes and Manna Research.
His research interests center on the effects of exercise and stress on diabetes and metabolism. Dr. Riddell has a PhD in Physiology/Pharmacology from McMaster University where he conducted studies on hypoglycemia prevention during exercise in children living with type 1 diabetes. He did his post-doctoral studies at the University of Toronto under the supervision of Dr. Mladen Vranic where he conducted studies on the impact of stress hormones on diabetes-related metabolism. Dr. Riddell has published over 190 peer-reviewed journal articles, 27 book chapters, and one patient guidebook on the metabolic and hormonal responses to exercise and stress in diabetes. He has authored several international guidelines on exercise and diabetes and he engages with numerous community-based diabetes and sports educational programs that enhance diabetes self-care behaviors in people living with type 1 diabetes.
A recipient of the Faculty of Health Dean's Established Career Research Award, Riddell currently holds research grants spanning from preclinical studies of hypoglycemia prevention to clinical trials of exercise management. His research team uses a broad selection of innovative models and techniques to discover how regular exercise, stress and diabetes influence metabolism and health.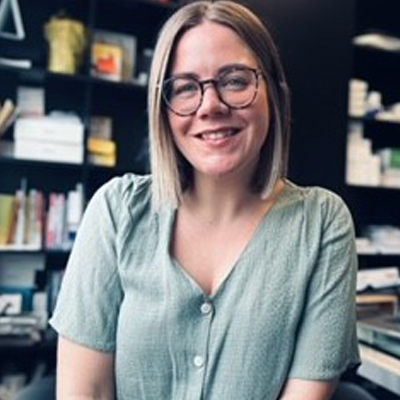 Gabrielle Schmid, RD, CDE, CPT
LMC Diabetes & Endocrinology in Ottawa

Gabrielle is a diabetes educator, registered dietitian and certified pump trainer with LMC Diabetes & Endocrinology in Ottawa. She connects with families and children living with type 1 diabetes through the JDRF and volunteers with CHEO to help bridge the gap between diabetes care and youth living with type 1 diabetes. Gabrielle is also a T1D Health Coach with LMC's T1D Coaching Program in partnership with Diabetes Canada and the Diabetes Leadership Foundation. She has been living with type 1 diabetes for over 2 decades and is ultimately passionate about driving change in the health care provider approach to help empower all people living with diabetes.
Tricia Tang, PhD
Registered psychologist
Associate Professor
Department of Medicine, Division of Endocrinology at the University of British Columbia
Dr. Tricia Tang is a registered clinical psychologist and an Associate Professor in the Department of Medicine, Division of Endocrinology at the University of British Columbia (BC). She has over 22 years of experience conducting diabetes translational research in high-risk and medically underserved populations. She has published over 100 peer-reviewed papers and has been awarded grants from the International Diabetes Federation, VGH-UBC Hospital Foundation, Vancouver Foundation, Diabetes Canada, Lawson Foundation, MSFHR, Sun-Life Financial, CIHR, and NIH. Dr. Tang's program of research focuses on using digital health strategies to improve mental health outcomes among individuals with type 1 diabetes (T1D) across the lifespan. Her current JDRF Canada/Brain Canada-sponsored investigation, T1D REACHOUT, is a randomized controlled trial of a virtual care platform that delivers peer-led mental health support to adults with T1D living in rural and remote communities in BC. Finally, Dr. Tang founded the T1D Huddle, a grass roots organization that provides free professional and peer support to British Columbia's T1D community.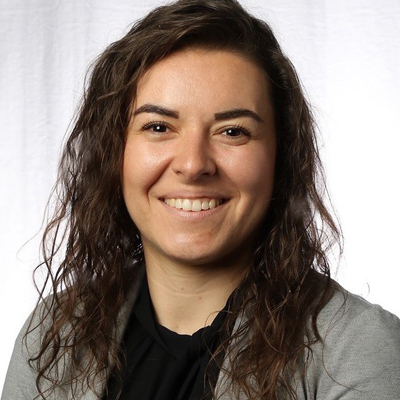 Dessi Zaharieva, PhD, CEP, CDCES
Instructor
Center for Academic Medicine, Division of Endocrinology & Diabetes, MC 5660
Stanford University, School of Medicine, CA, USA

Dr. Dessi Zaharieva is an Instructor, Certified Exercise Physiologist (CEP), and Certified Diabetes Care and Education Specialist (CDCES) currently working in Pediatric Endocrinology at Stanford University – School of Medicine.
Her research focuses on strategies to manage blood glucose concentrations around exercise in youth and adults with type 1 diabetes. She is currently the Principal Investigator (PI) of the 4T Exercise Study that implements exercise education and monitors physical activity patterns in newly diagnosed youth with type 1 diabetes with support from the Leona M. and Harry B. Helmsley Charitable Trust.